RedTowerDatabase.Location
Entry Code: 5352dhe
Author ID: Kuranes
>DEAR CAROLINE,
Today I went out for a trip with Alterke since training's been rough and I wanted to help them adjust, and I thought adding this to the scrapbook section of the database might make for some nice memories for you to look through. Didn't manage to get either of us in frame since Alterke's condition messes with the camera and I didn't want to make them feel left out, but I hope the shots came out good nonetheless.
>I REMEMBER. I CAN BARELY THINK OR PUT WORDS TOGETHER, BUT I REMEMBER.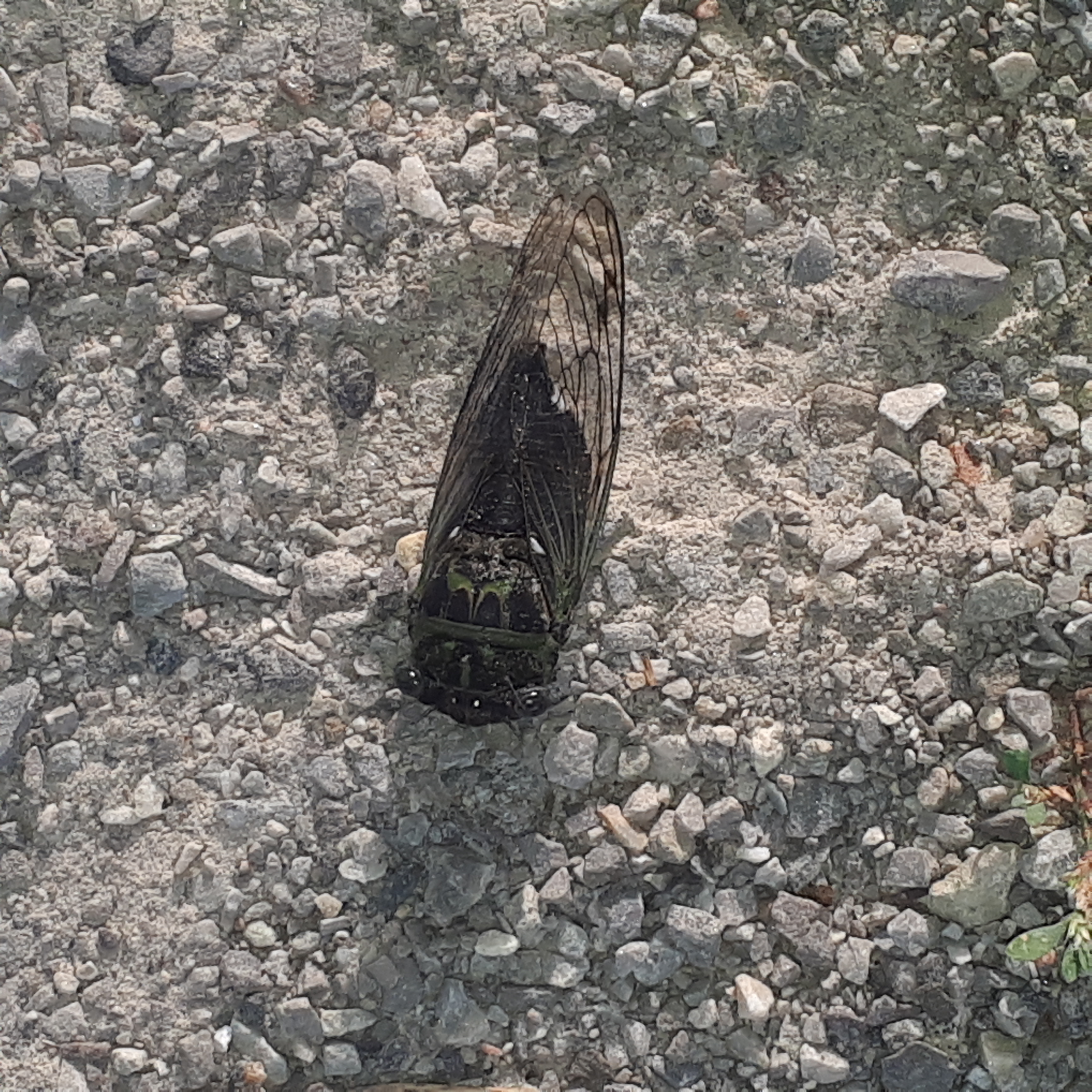 We hopped off in a stream reasonably close to ours, though far enough away that we didn't cause any ripples. (Caroline'd throttle me if I messed with them.) The area was urban enough that we had to go undercover, but I managed to hold it together alright with Alterke occasionally reminding me not to clip through walls. We also found a good sign right next to where we arrived!
I know you love them, so I did my best to get a good picture. Even if they do sort of creep me out, I can kind of see why you find them so pretty.
>I REMEMBER WHAT THEY MEANT TO US, THOSE WHO WANTED REBIRTH.
A hike in the nearby countryside while we perfected our looks sounded nice. It was fairly misty and the sun was just rising, so the lake looked just gorgeous. I'd suggest bringing the pups here for a run-around, but a bit more walking took us to a fairly busy hydroelectric dam and I think we'd rather not jump-start another urban legend. (Disregard Alterke's encouragement of such an outing, I told them the story of the last time that happened and they thought it was the funniest thing they'd heard all week.)
>YOU FOUND ME IN THE SHADE OF THE DEEP WOODS AND WE LEARNED OUR CRAFT TOGETHER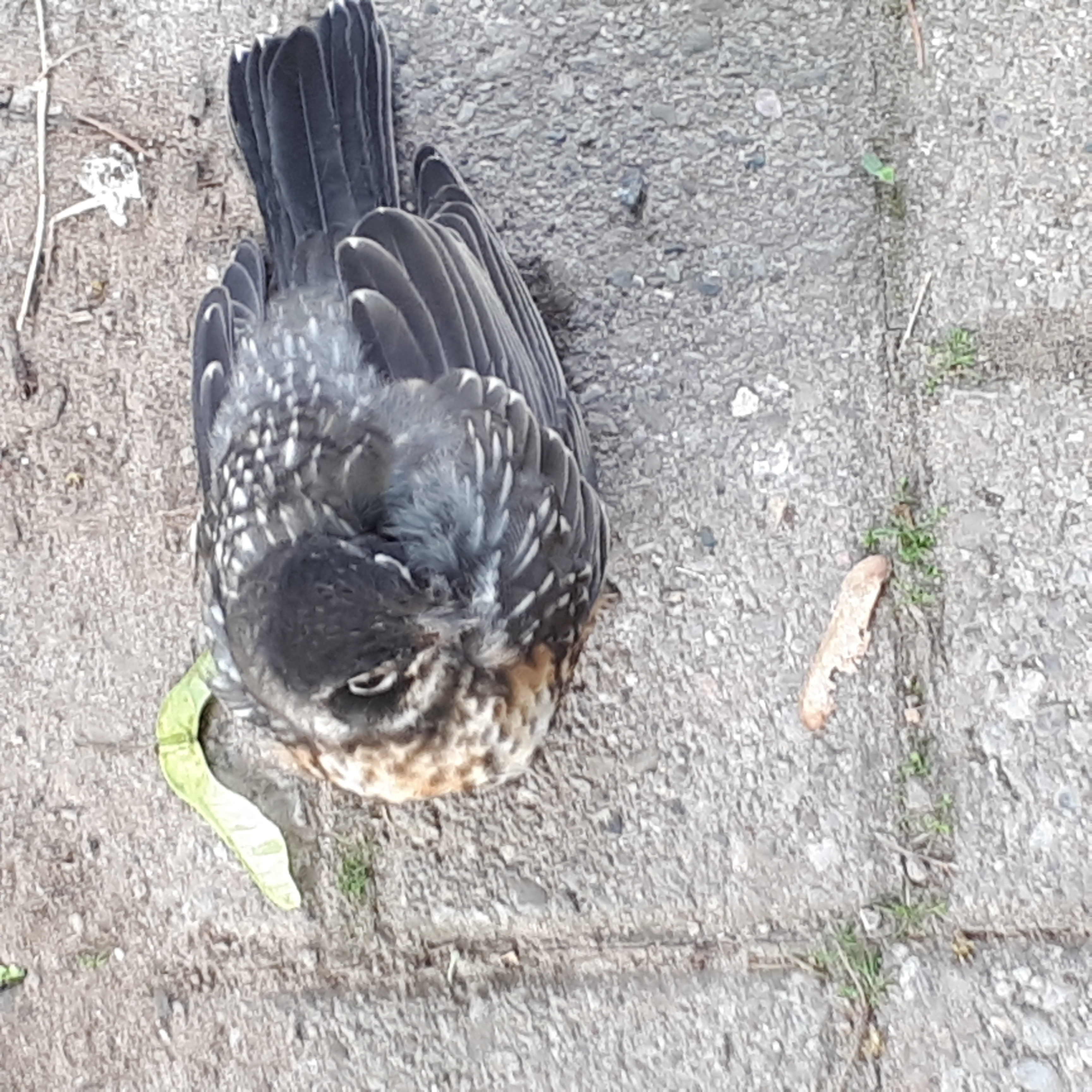 We even met a friend as we were heading back to the city!
This little guy was just chilling on the sidewalk as we approached, even let me pick it up. No injuries or anything, I think it just went for a fly that proved a little more tiring than was bargained for. Alterke wanted to name it Pretzel and I guess that was that. You know better than anyone there is no arguing when they name something. We even found the nest nearby, and safely returned Pretzel home.
>I HELPED YOU UP WHENEVER YOU FELL, AND YOU QUICKLY FOUND YOUR WINGS.
We started heading into town after that, and found out we'd been followed. Just a minor between-denizen, nothing to worry about. They noticed us after I took this picture, and made some very rude comments about us both. (Seems my reputation has preceded me.) I gave them warning and they didn't stop, so I folded them so many times they couldn't think straight and held them that way until they apologized. Alterke was kind of shaken up, but I'm used to it at this point.
>YOU WOULD OFTEN BE SEEN BATTERED AND BRUISED FROM THE FIGHTS YOU PICKED, SAYING THE OTHER PERSON DESERVED IT FOR SLIGHTING YOUR FRIENDS. PAIN NEVER MATTERED TO YOU THEN. STILL DOESN'T NOW, I SUPPOSE.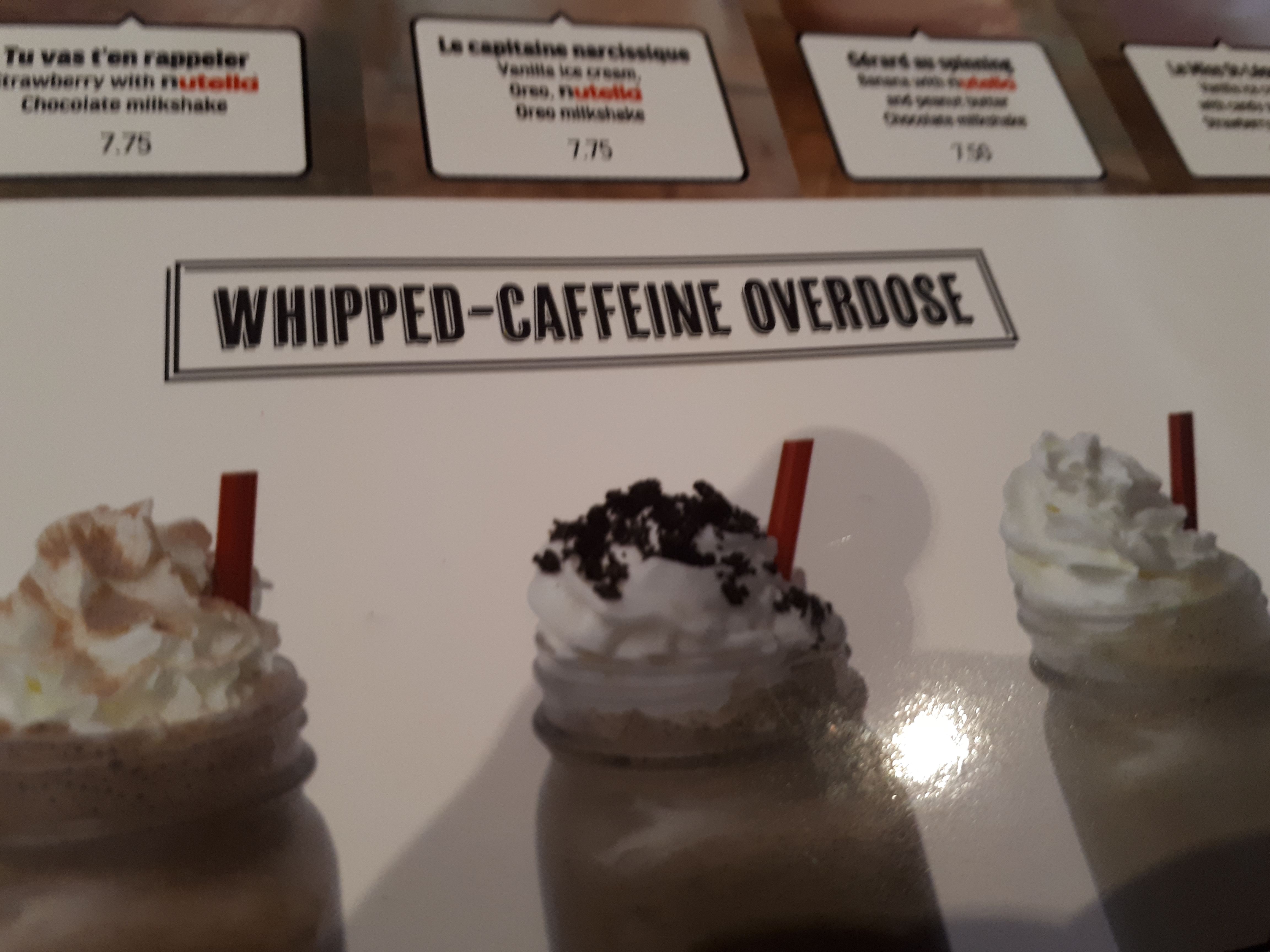 Anyway, time to move on. Alterke was feeling like getting us both lunch, so we stopped off at a few places to get them something to eat and me something that tasted nice to sip at. No, the thing on the menu was not what we got (I'd probably just vibrate through the floor afterwards.), but the name was funny enough that I felt it needed recording for posterity.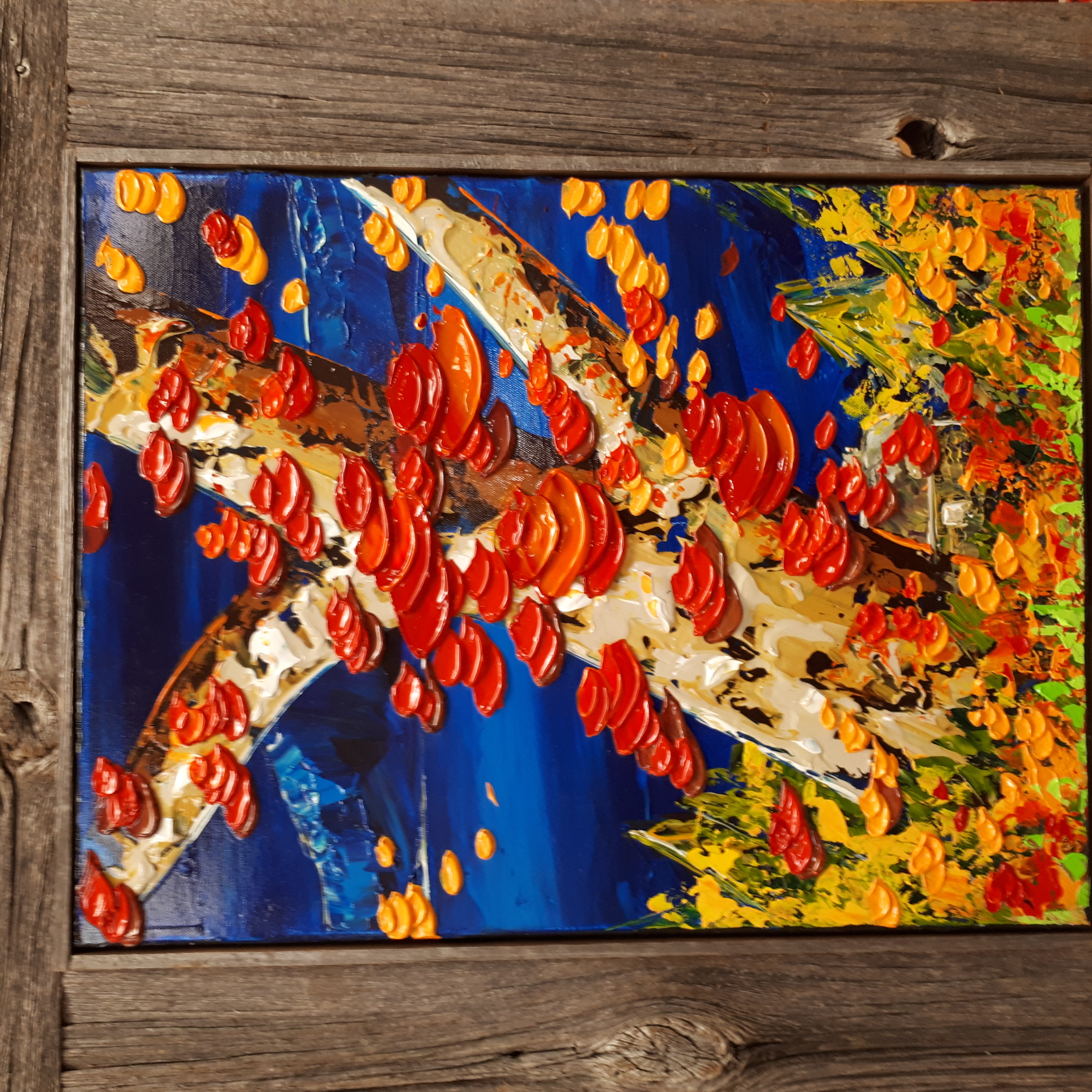 They also had this lovely painting up on the wall, which had some texturing to it that neither of us had really seen before. I hope I can learn to handle paints as well as that someday.
>I REMEMBER YOU LIKED TO DRAW. FANTASTICAL BEASTS AND SURREAL IMAGES, THE LIKES OF WHICH YOU'VE MADE YOUR SAINTS AND ANGELS IN THE IMAGE OF DURING YOUR RULE.
Oh, and the cafe had a cat sleeping out front, which Alterke found out right away was named Iva. You bet your ass we went to say hi.
>YOU ASKED ME TO TEACH YOU TO SPEAK TO ALL THE BEASTS AND PLANTS OF THE EARTH, AND YOU TAUGHT ME THE WORKINGS OF ALCHEMY AND THE SCIENCES IN RETURN. I HELPED YOU BRIDGE THE GAP TO INFINITY.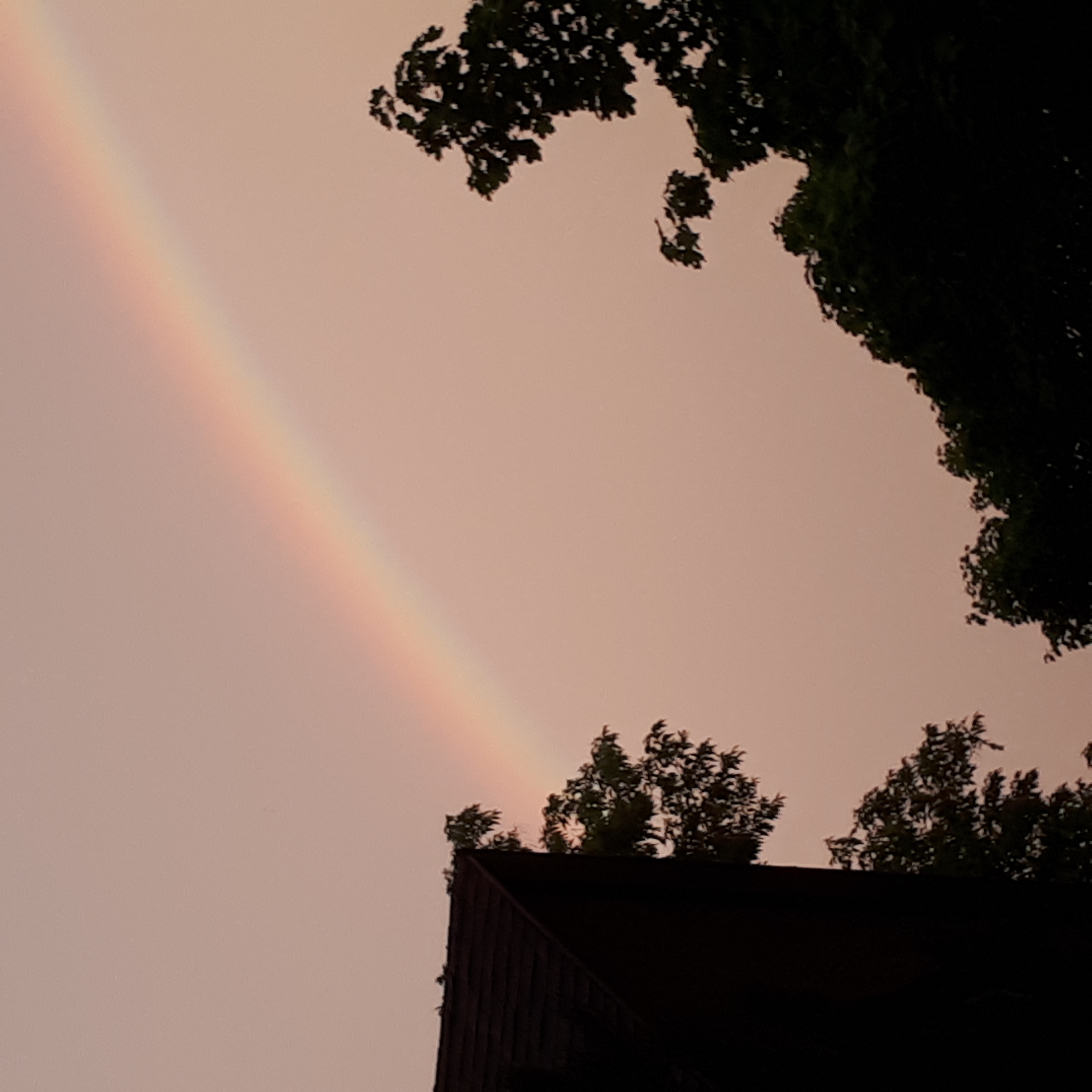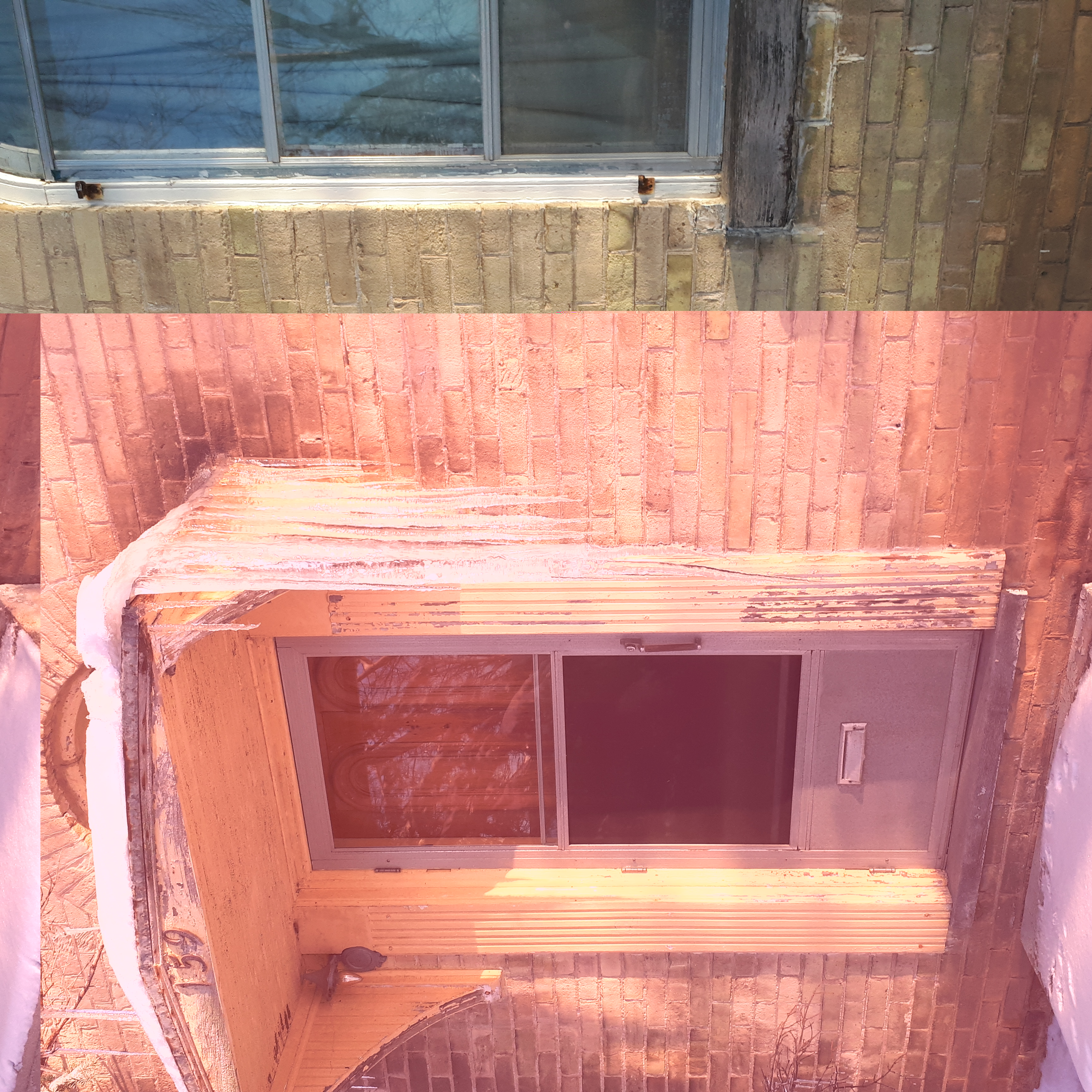 The picture on the left was what we saw your signal to head home as, and we figured we were losing daylight by that point anyway. If you're worried about it being obvious, don't be; I heard someone remark on it being odd that a rainbow stayed long after such a light shower, but they seemed to kinda just go about their day after that.
>THE CORPSES OF THE OLD GODS ARE HERE WITH ME.
The picture on the right is where I anchored our way back. I tried out taking the picture just as it started opening, and the camera really didn't like that. I guess I was kind of tempting fate given what's happened to other devices we've tried that with, but I wanted something to show the others what I'm seeing when I do that other than weird metaphors.
>AS ARE THOSE OF THE NEW.
One last pic on the way home for the road. I know I'm not the best writer or photographer, but it was a nice time I'd like to put here, so all three of us can remember.
>BURNING CANDLES OF VIGIL AWAY INTO THE NIGHT, DEEP IN THE CAVERNS OF YOUR MIND.
>WHY AM I DOING THIS? ALL I HOPE IS THAT YOU REALIZE THAT YOU ARE NOT ALONE.
>YOURS DEARLY; RUE